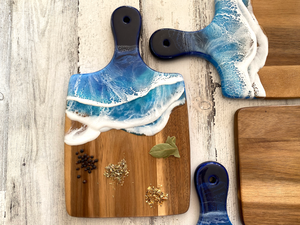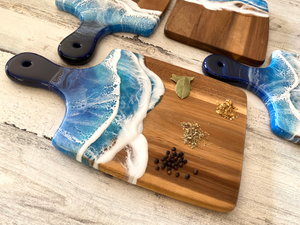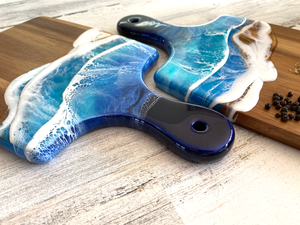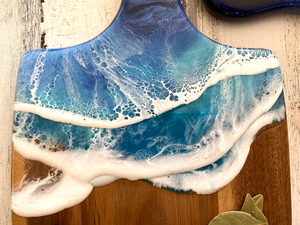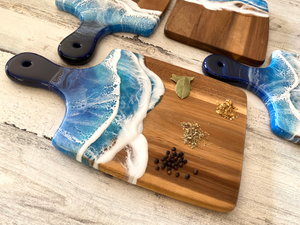 Ocean Charcuterie 2/4
Ocean themed resin charcuterie board created by a 3 layer pour made to imitate gorgeous frothy waves.
Perfect for serving fresh-baked bread, charcuterie, and hors d'oeuvres. It is recommended to serve only on the wooden areas of the board!
Approx. 12" x 7.5" x 3/4"
All wood products should be hand washed. The heat of a dishwasher is harmful to the resin and wood's porous texture. To care for your cheeseboard, hand wash using warm water. Do not leave your board standing in water. If your board begins to show signs of wear, its finish can be restored with a food-safe wood conditioner. First, clean and dry the board. Then apply wood conditioner with a soft cloth or paper towel. Once the conditioner has soaked into the board, buff off any excess with a clean cloth.