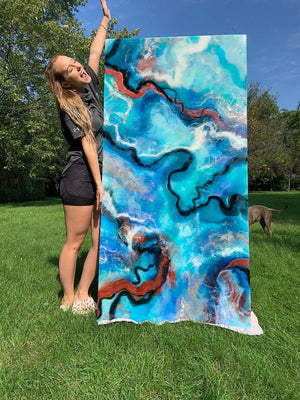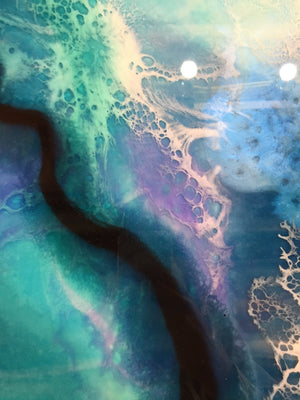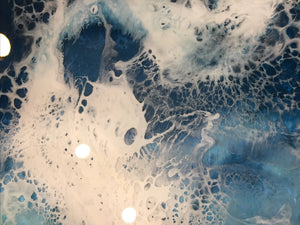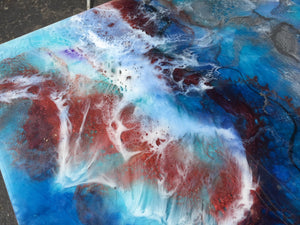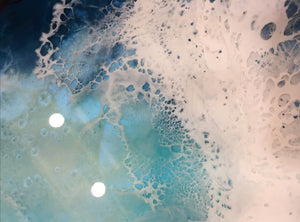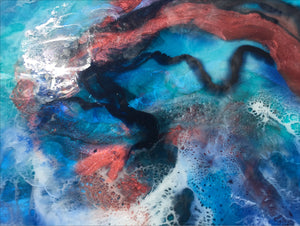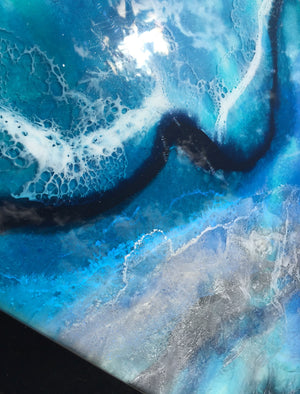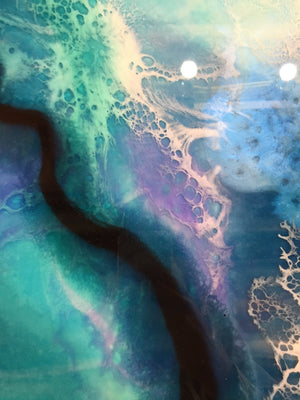 Blue Lagoon
6x3' piece poured with gorgeous blue tones and hints of red and white. Some areas contain a pearlescent white that reflects beautifully in the sun.
Made with high-quality, extremely durable epoxy resin.
Hangers installed and ready to be hung!
Want to see how I made this piece? Check out my YouTube video - https://www.youtube.com/watch?v=MJdfJEuMslA&t=567s
Due to the size and weight of this piece, IT IS ONLY AVAILABLE FOR PICKUP. I am located in the Chicagoland area, please message me for details!
Made by an epoxy resin pour. Epoxy resin is made using a clear, liquid adhesive that I bind with paint, glass and other materials. Using a blowtorch, I manipulate the resin to create different designs. Dries to create a gorgeous, glossy finish.