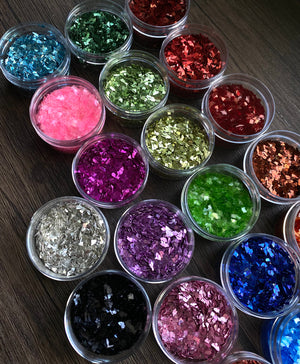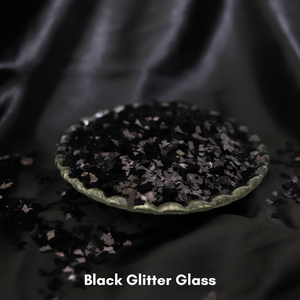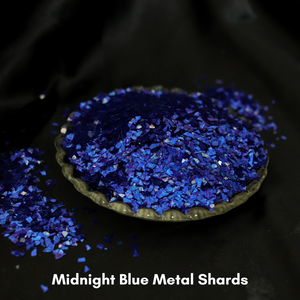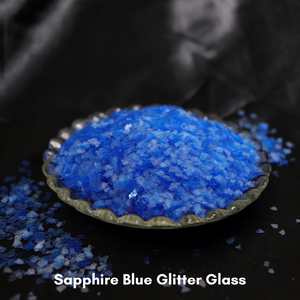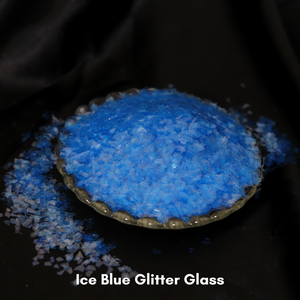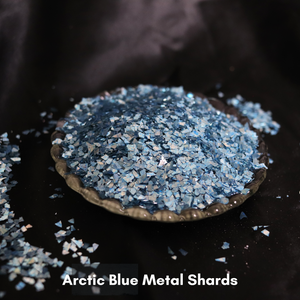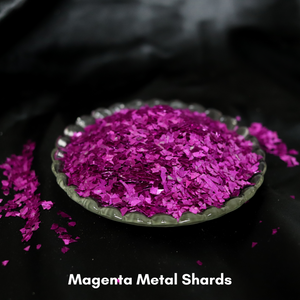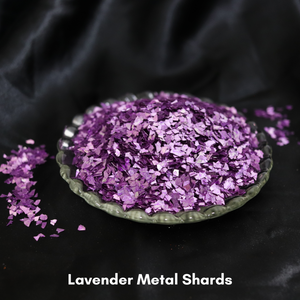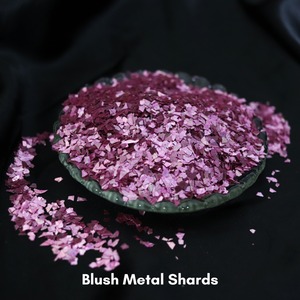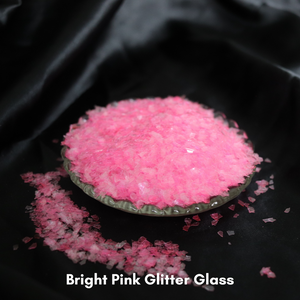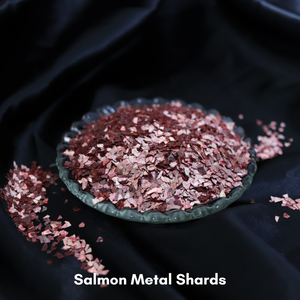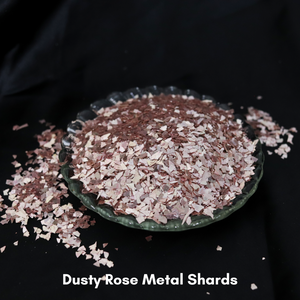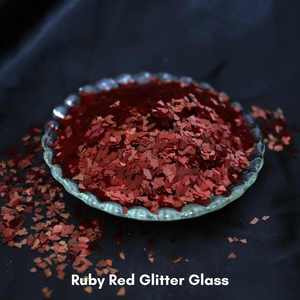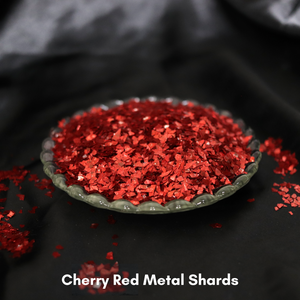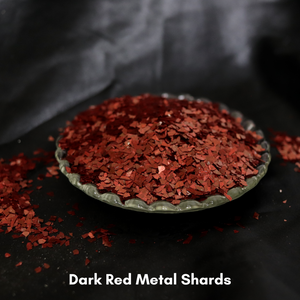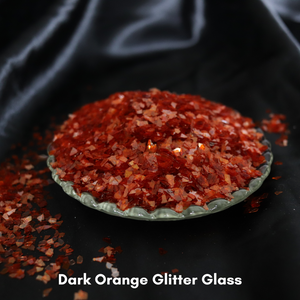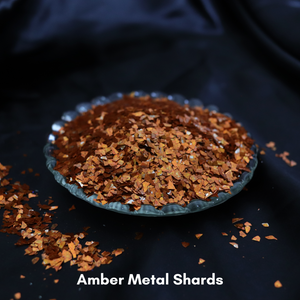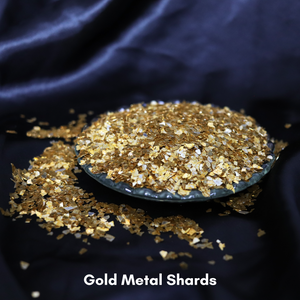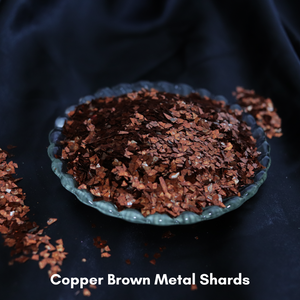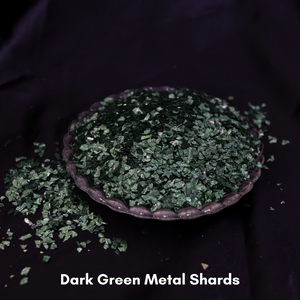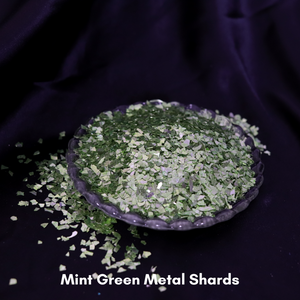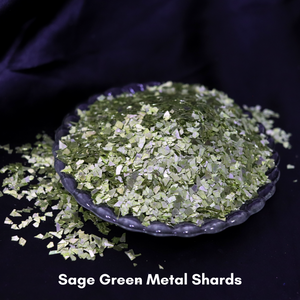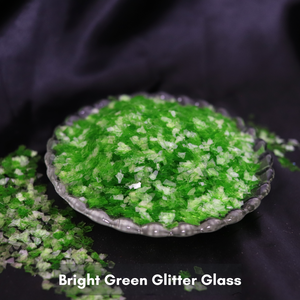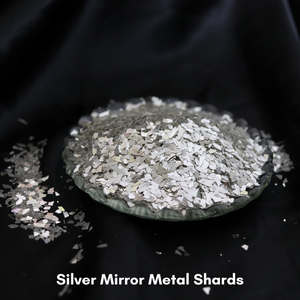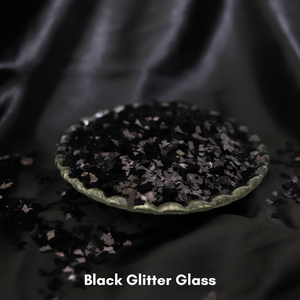 Colored Glitter Glass & Metal Shards
Add gorgeous sparkle to your geodes by drizzling some glitter glass or metal shards over them!
Dianka Pours Glitter Glass and Metal Shards are made from ultra-thin flakes of glass or metal, creating a stunning reflective effect! Their irregular shapes cause light to bounce from all angles.
How to use: Place your fire glass/textured points on your panel, then lightly drizzle resin over them. Finally, gently sift the Glitter Glass or Metal Shards over the areas of wet resin! It's that easy!
These shards are colored using an ink dye process. Colored glitter glass has a clear glitter glass base and colored metal shards have a silver base. Due to the transparency of the ink, the base may be visible on some shards.
Available in 28 gram jars