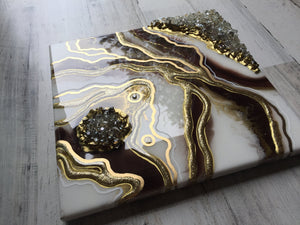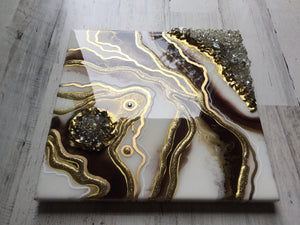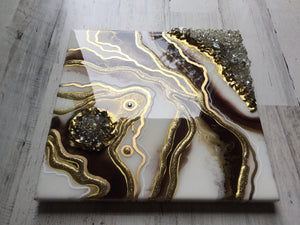 Tigers Eye
Hand-painted/poured epoxy painting. This painting is created to resemble a geode. It has calm neutral warm tones paired with beautiful earthy browns and reflecting golds. This painting also contains 8 Cubic Zirconia and crushed crystal chunks that makes it a true statement piece.
A Certificate of Authenticity is included with the artwork.
This painting is ready to be hung! You can also hang it in any orientation you like by removing the hangers and placing them in a different spot.