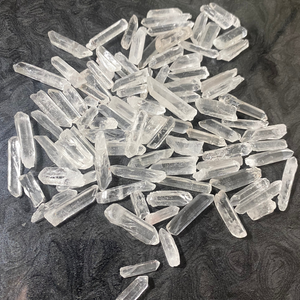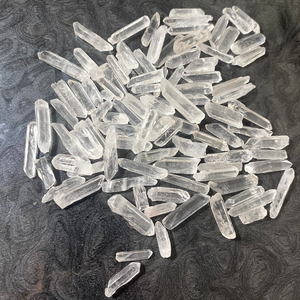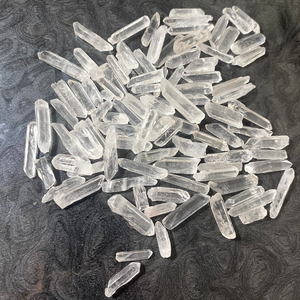 Small Clear Quartz
Add quartz points to your geodes to create stunning eye-catching pieces!

Easy to use. Just hot glue the bottom of each quartz piece to adhere it to your canvas and then secure it with resin!

100g - about 50 pieces. These quartz are very small, they range from about .5" to 1.25" long.
Due to the nature of quartz, some quartz pieces may be slightly discolored - it's what makes each quartz unique and beautiful!