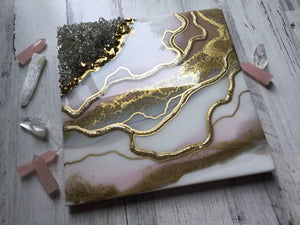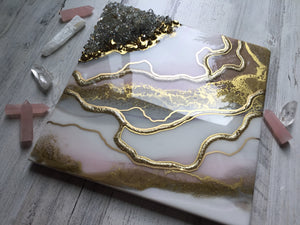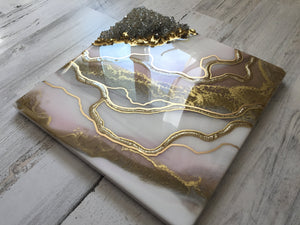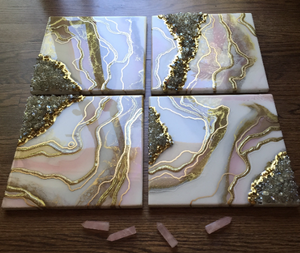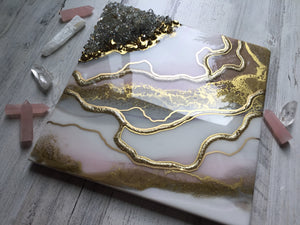 Rose Quartz Collection 1/4
Hand-painted/poured epoxy painting. This piece is created to resemble a rose quartz gemstone and geode.

Rose quartz is believed to carry healing properties that help encourage deep inner-healing, feelings of peace and harmony and even manifest love

.

My collection has delicate rose tones paired with beautiful reflecting gold touches. This painting also contains 5 Cubic Zirconia stones that make it a true statement piece.
A free rose quartz wand is included - my gift to you.
About 12"x12" - the canvas is cut by hand, please allow slight variations in size.
1 of 4 - the last photo is the entire collection. Each painting sold separately. (This painting is #1/4)
A Certificate of Authenticity is included with the painting.
This painting is ready to be hung! You can also hang it in any orientation you like by removing the hangers and placing them in a different spot.