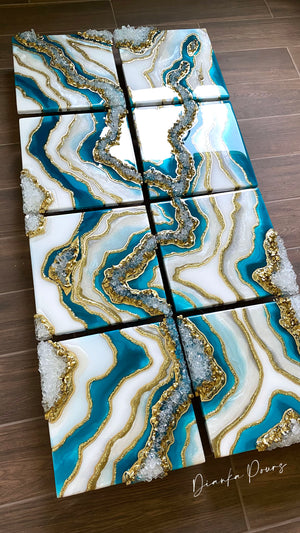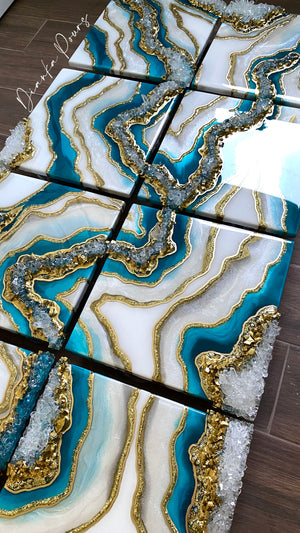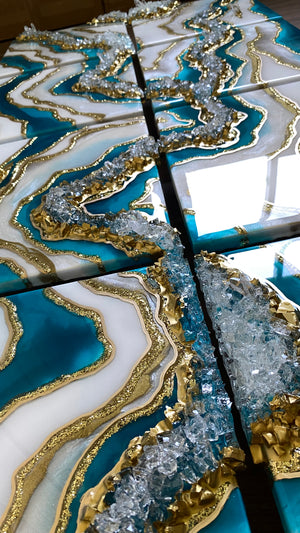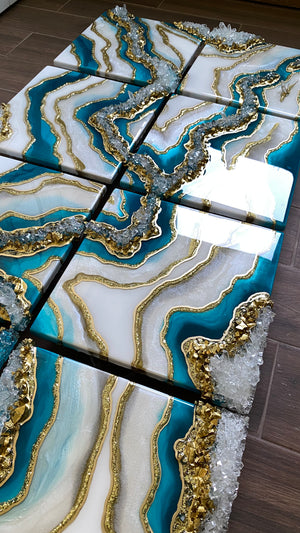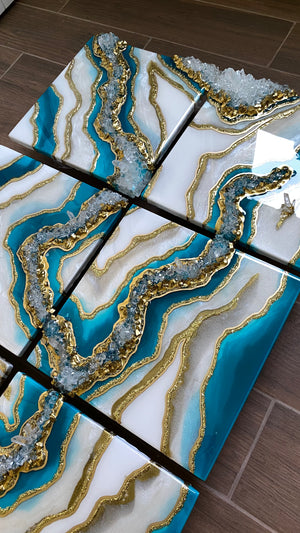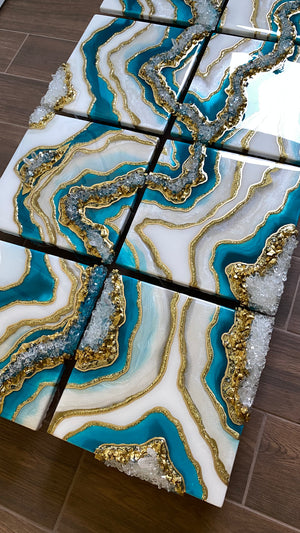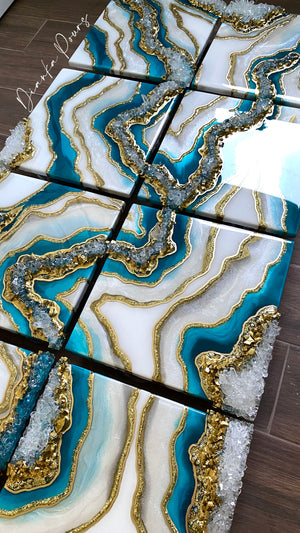 Path to Satori
"Satori" is a Japanese Zen Buddhist term that refers to a moment of sudden spiritual enlightenment or a glimpse into the nature of reality. It's often associated with a profound and transformative experience of understanding the true nature of existence.
In 'Path to Satori,' I aimed to capture the essence of the spiritual journey towards enlightenment. The painting represents a symbolic pathway, winding through various elements that evoke the complexities and mysteries of existence.
At the forefront of the composition, a narrow and meandering path stretches into the distance, separating into two paths of possibilities. This path serves as a metaphor for the individual's quest for self-discovery and enlightenment. It symbolizes the arduous and winding journey one must undertake to reach a state of profound awakening through the choices they make.
The colors used in the painting are intentionally chosen to convey different emotional states and stages of the journey. 
Teal is often associated with calmness, tranquility, and serenity. It can convey a sense of peace and relaxation, which may suggest a peaceful state of mind or a serene journey on the path to Satori. 
White is frequently associated with purity, innocence, and clarity. It symbolizes the pursuit of spiritual awakening and the quest for enlightenment on the path to Satori. It is the color of a blank slate, signifying the potential for new beginnings and fresh insights.
Gold is often associated with wealth, royalty, and enlightenment. It symbolizes the ultimate goal of the path to Satori, which is often seen as a precious and transformative state of being. It is the moment when one's inner wisdom and true nature shine brightly.
Ultimately, 'Path to Satori' invites viewers to contemplate their own spiritual journey and the pursuit of enlightenment. It encourages reflection on the twists and turns of life, the challenges we face, and the moments of profound clarity and understanding that can arise when we walk the path with mindfulness and awareness. It serves as a reminder that the journey itself is as important as the destination, and that the pursuit of satori is a lifelong endeavor filled with wonder and transformation.
Hand-painted/poured eight panel painting created with epoxy resin, genuine quartz crystals and cubic zirconia.

Measures 24"x48". This painting includes installed hardware and is ready to be hung.
A Certificate of Authenticity is included with the painting.