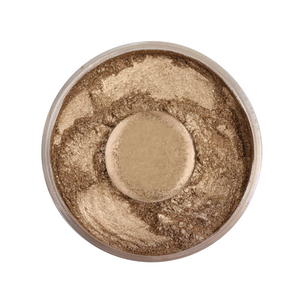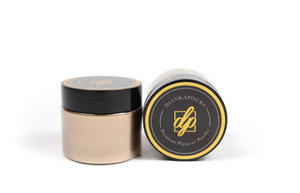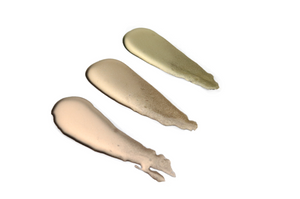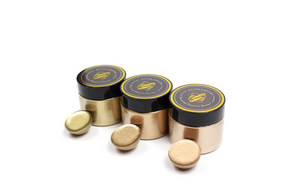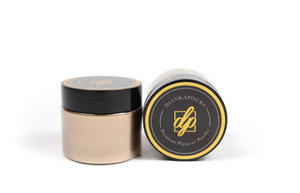 Pale Egyptian Bronze
Pale Egyptian Bronze is a special blend created from regular Egyptian Bronze to create a stunning champagne color. The brassy undertones have been removed for a gorgeous calm, pale gold.
How to use with resin:
Mix Pale Egyptian Bronze with epoxy resin, add some gentle heat, and watch the gold float beautifully to the top. Create more effects by adding gold alcohol ink or isopropyl alcohol to make the gold pigment break apart & create cells.

Without resin:
To create gold lines with a paintbrush, add Pale Egyptian Bronze powder to an empty cup and mix with Pinata Rich Gold alcohol ink or gloss varnish. When thoroughly mixed, test the mixture. If the alcohol ink evaporates or the pigment looks transparent, add more Pale Egyptian Bronze powder.


Note: In the resin swatch photo, Pale Egyptian Bronze is the bottom swatch. This pigment is intended for resin art only.
Floating pigments are made up of extremely fine particles that may release into the air when jar is opened. Please wear a mask or respirator when working with these colors!
Available in 50 gram jars