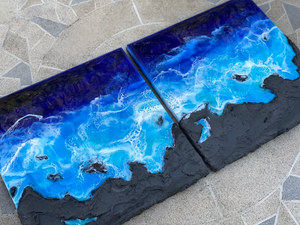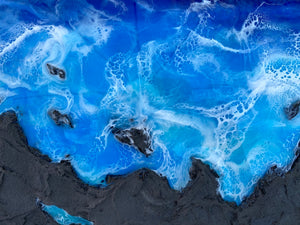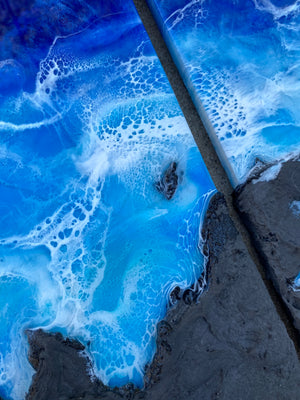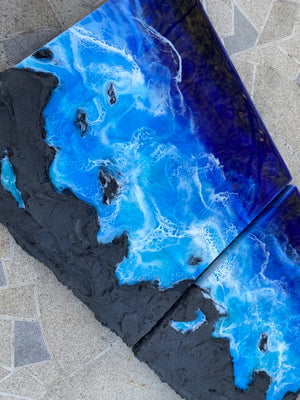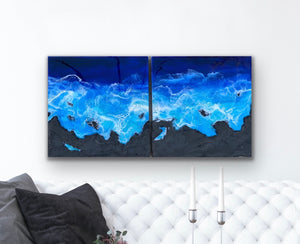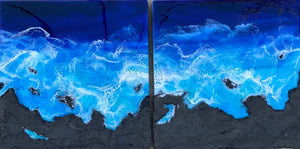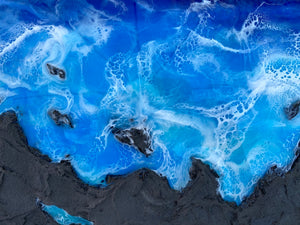 Isle
Isle is created in layers that are meant to resemble beautiful, clear tropical beaches of the Caribbean. Each layer is beautifully crafted in a way that creates depth and immense detail.
Isle is an aerial view of the ocean. Its rock formations are created from dyed concrete that gives it realistic texture and charming detail.
As always, a Certificate of Authenticity is included with the painting.
Hangers are installed and the painting is ready to be hung.
Made by an epoxy resin pour. Epoxy resin is made using a clear, liquid adhesive that I bind with paint, glass and other materials. Using a blowtorch, I manipulate the resin to create different designs. Dries to create a gorgeous, glossy finish.
12"x24"