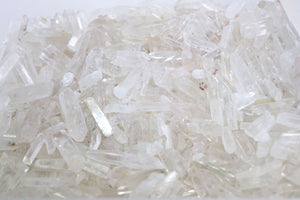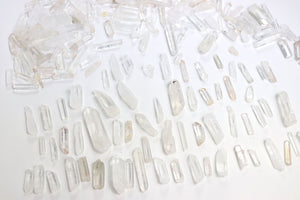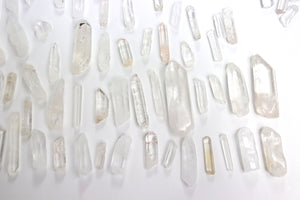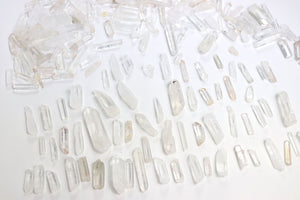 Imperfect Quartz
These 'imperfect quartz' are pieces with slight discoloration, blunt tips, or oddly shaped cuts.
They are still unique and beautiful, but I prefer not to sell them with my usual quartz to ensure your satisfaction. So I have picked out the imperfect pieces and heavily discounted them! 
You can still use them as your textured points. I would use these as surrounding pieces with a more 'perfect point' in the center.
They are easy to use. Just hot glue the bottoms of the quartz to adhere them to your painting and then secure them with resin!

100g