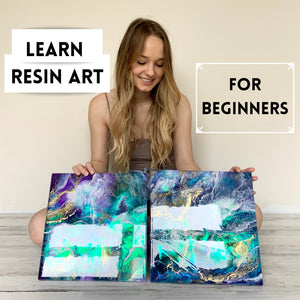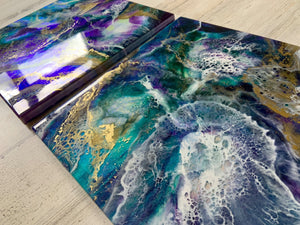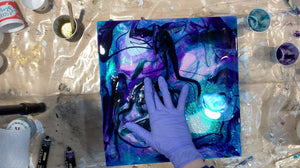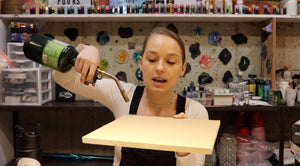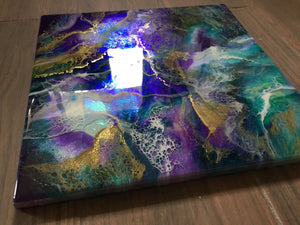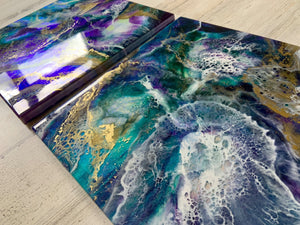 Basics of Resin Online Course
In order to enroll in this course, please enter a valid email in the notes during purchase.
Allow 12-24 hours for me to send you an email to manually add you to the course!
If you would like automatic access to the course (preferred), enroll using this link here - https://diankapours.teachable.com/p/basics-of-resin-workshop
In this course, I go into depth about the fundamentals of resin art and take you through an easy-to-follow pouring tutorial. This course is for beginners AND intermediate artists who want to learn more about resin art and refine their skill. Some questions I answer are: - What epoxy resin brand is best for paintings, coasters, deep pours, durability, UV resilience, etc. - How to create stunning cells with white and my gold (gold is available for purchase on my Etsy) - What is the difference between acrylics, inks, micas and pastes - How to prepare an MDF panel to pour on - How to cut, sand, prime, pour, hang and clean the drips from the underside - 6 reasons why your painting hardened with fish eyes/dimples - What is an exothermic reaction and why does it happen - Ideal working conditions and average work time - Resin safety - Hairdryer vs heat gun vs blowtorch - Is epoxy resin truly food safe and so much more...
I also take you through a detailed step-by-step tutorial FROM START TO FINISH on how to prep your canvas and pour a stunning holographic resin painting!
This is a pre-recorded course, you can access it at any time and return to re-watch! *FREE* Certificate of Authenticity included so you can establish yourself as an artist and prove that your work is a one-of-a-kind created by you!