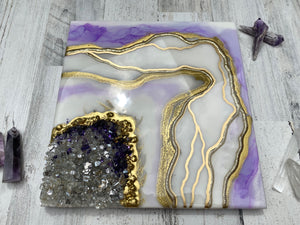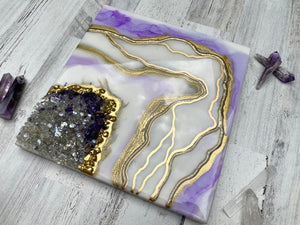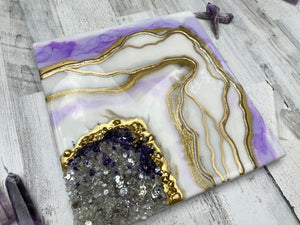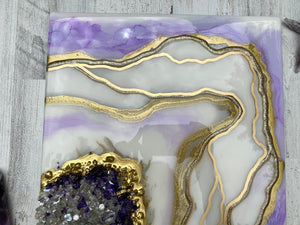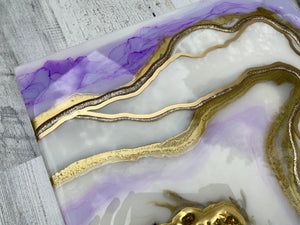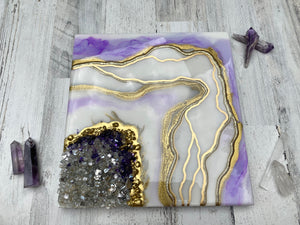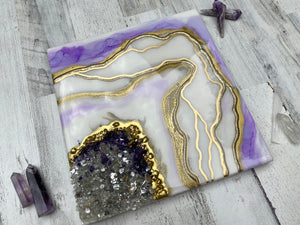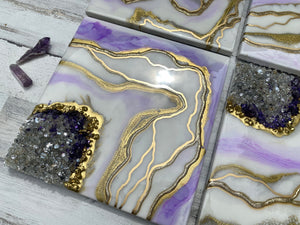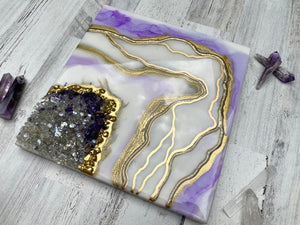 Amethyst Series 3/4
This painting is created in four layers to resemble the depth of a geode. It has calm neutral warm tones paired with beautiful purples and reflecting golds. This painting also contains six cubic zirconia stones and four amethyst chunks that make it a true statement piece.
Amethyst healing properties: It is believed that these gemstones carry vibrations that alleviate stress and assist the flow of inner wisdom.
A Certificate of Authenticity is included with the artwork.
This painting is ready to be hung! You can also hang it in any orientation you like by removing the hangers and placing them in a different spot.
Please note: photos were taken on a cloudy day so please allow slight variations in color!
Made by an epoxy resin pour. Epoxy resin is made using a clear, liquid adhesive that I bind with paint, glass and other materials. Using a blowtorch, I manipulate the resin to create different designs. Dries to create a gorgeous, glossy finish.
12"x12"