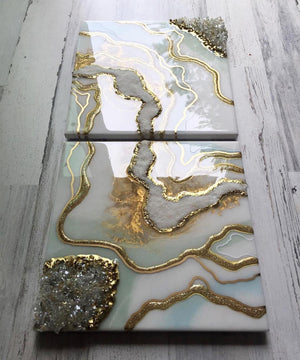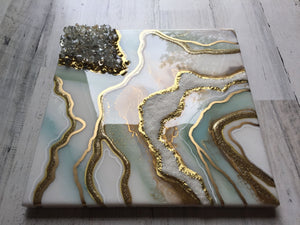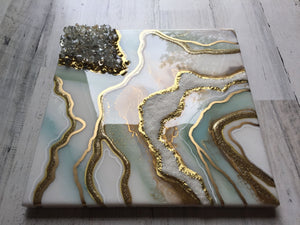 White Sage
White Sage is a beautiful pastel painting that reminds me of clarity and purification. The name originated from the cleansing properties of sage. 
Burning sage is an old practice believed to release negative energy, help set intentions and bring mental clarity and peace!
This two-piece painting is created to resemble a geode. Each piece is 12"x12" and together the painting is 12"x24".
As always, a Certificate of Authenticity is included with the painting.