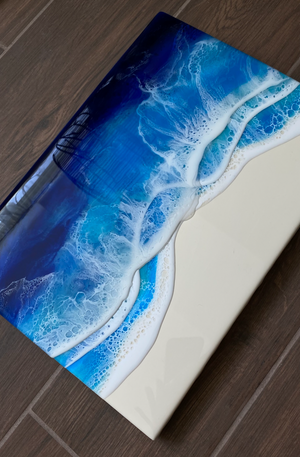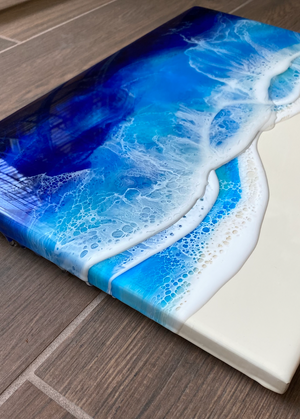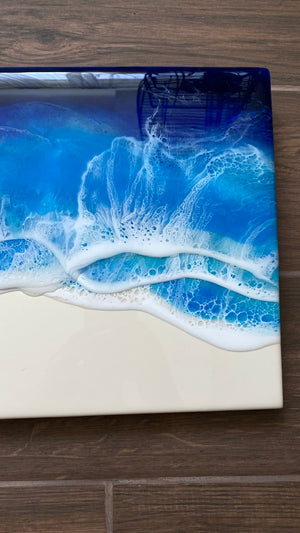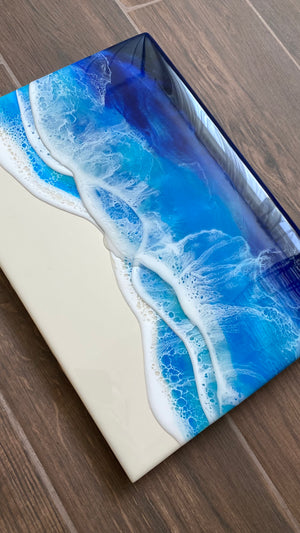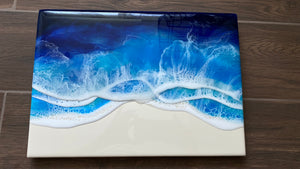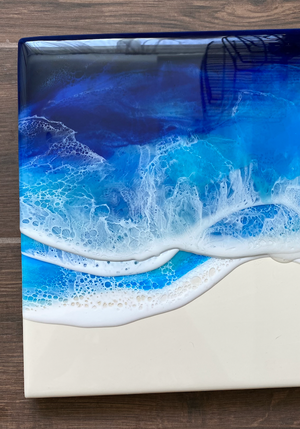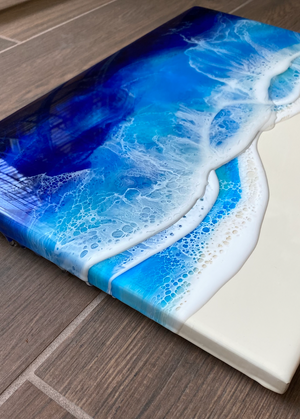 Capri
Capri is created in layers that are meant to resemble the beautiful, clear beaches of Italy. Capri is an aerial view of the ocean. Each layer is beautifully crafted in a way that creates depth and immense detail.
As always, a Certificate of Authenticity is included with the painting.
Hangers are installed and the painting is ready to be hung.